Did you see? Tripped by Love is here!
I AM OVERJOYED TO TELL YOU THAT TRIPPED BY LOVE IS HERE!!!!!! EEEK! You can get it at a limited-time release price today! Plus, keep reading for a chance at a signed paperback from LJ.
This is me right now: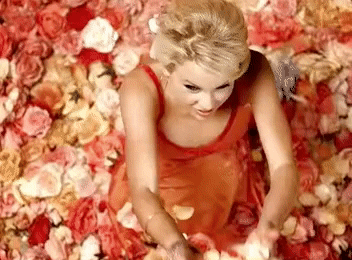 This is my hubby, Steve at the moment:
This is Cassidy and Marco at the moment:
He's a broody bodyguard with secrets he can't share. She's a busy single mom with a restaurant to run. They're just friends until a little white lie changes everything.
Marco Hernandez is the somber trainer here only to bend my body into shape, but when the perfectly sculpted man holds my son in his arms and smiles, I'm a goner. Weak legs. Pounding veins. Too bad as my brother's bodyguard, he'll never look at me the way I crave. Too bad I don't have the time between the café and my baby boy to persuade him otherwise. Cassidy O'Neil has looked like an angel from the moment I met her…an angel I can't touch. Not only because she's my boss's sister but because I'm still trying to redeem myself for the sins of my past. The tantalizing mirage of "family" she represents will remain just that―a dream-like apparition. Until her ex returns trying to claim the son he never wanted, and I'm the one who shows him the door. The lie that falls from my lips while trying to protect her threatens the tenacious balance we've established. Once it's Cassidy's heart on the line, how will I defend her? Especially if I'm the one putting it at risk.
Inspired by Ingrid Andress's "We're Not Friends," this achingly tender, slow-burn, small-town romance has loveable characters, deep emotions, and a windy path to creating a family. Did you miss the first few chapters of Tripped by Love as I shared them with my subscribers? You can catch the first two chapters in this old newsletter:
READ THE FIRST TWO CHAPTERS FOR FREE
Or better yet…JUST DIVE IN at the limited-time release price! It's also FREE in Kindle Unlimited.
Teasers GALORE! I'm slightly addicted to making teasers for my books. It's just FUN to play with the images, layers, and text. I'm far from professional, but I think I've gotten better over the years. Here are the ones I made for Tripped with a FUN FACT or a REVIEW QUOTE next to each picture.
FACT: Cassidy's restaurant, The Golden Heart Café, has a tree-of-life fountain in the middle. This was inspired by my trip to Disneyworld ages ago and the tree at the center of their Animal Kingdom. Have you seen it?
"Sweet, steamy, and emotionally satisfying." Angela's Book Addiction
FACT: Have you seen A Few Good Men with Demi More and Tom Cruise? It's one of the few movies I can't seem to turn away from no matter where it's at in the plot when it comes on. You might find some similarities between the movie and Marco's secrets. He might even mention the movie himself…
"A beautiful story of healing, of heart, of untold strength, of family, and so much love. LJ Evans stories are so beautifully told you can't help but live them right along with the characters. So sit back, put on your fuzzy socks, get comfy, and enjoy your visit to Grand Orchard. I'm sure you'll enjoy your visit as much as I have." Carol's Crazy Bookish World
FACT: Cassidy's little boy, Chevelle, adores animals. His favorite toy is a stuffed dog named "Hippo." One of my favorite scenes in the book is when Marco goes with Cassidy and Chevelle to the clinic and Chevelle demands Marco make all the animal noises. Marco doesn't even care that they're surrounded by people, he just makes the noises for the little boy. TUG, TUG went my heartstrings.
"This story is classic LJ with song lyrics for chapters, great characters, witty banter, sizzling chemistry, intriguing storylines, and a variety of emotions! This book is a must read!" Jennifer, Goodreads Reviewer.
FACT: Marco first appeared in my Anchor Novels in the book Damaged Desires as one of the few bodyguards who Nash allows to stay after Brady's security team failed abysmally. What we didn't know then was that Marco was fresh out of the military and haunted with regrets.
"Has an effervescent vibrancy that is tangible through every extraordinary word!" Tara, Goodreads Reviewer.
TO ENTER FOR A CHANCE AT A SIGNED PAPERBACK, LOOK FOR THE TRIPPED BY LOVE POSTS IN THESE FACEBOOK GROUPS:
LJ'S MUSIC AND STORIES TODAY THE DO NOT DISTURB BOOK CLUB TOMORROW!
That's it for me today. I hope you'll get a chance to read Tripped by Love and that you'll reach out and tell me what you thought of Marco and Cassidy's heartfelt and agonizingly intense slow-burn!
Oh, one last thing, for what readers call the "full LJ experience" you should try reading the book while listening to the playlist!
HAPPY READING & STAY SAFE OUT THERE! LJ ♬ "𝓌𝒽𝑒𝓇𝑒 𝓂𝓊𝓈𝒾𝒸 & 𝓈𝓉𝑜𝓇𝒾𝑒𝓈 𝒸𝑜𝓁𝓁𝒾𝒹𝑒" ♬